Duggan Brothers are delighted to announce that they have successfully delivered the new distillery and visitor centre at Slane Castle.
The newly completed distillery and visitors centre which incorporates a café, retail unit, the 'Stalls Bar', heritage room, barley room and VIP tasting rooms – where visitors will be able to enjoy whiskey tasting endeavors throughout their visit, will become a destination of choice for whiskey lovers across Ireland and internationally.
The distillery and visitors centre has been sympathetically constructed within the surrounds of the 250-year old stables and grain stores in the middle of the 1,500-acre iconic Slane Castle estate in the heart of Boyne Valley.
Now owned by Brown-Forman, a progressive partnership between the Conyngham family (Slane) and the Brown family (Kentucky), the new distillery represents the first distillery that the US family company has built in Ireland and it represents the shared vision of the Brown and Conyngham family vision.
It is expected that the visitor centre and distillery will be home to approximately 40,000 visitors per year initially, with this number confidently expected to grow in strength from year to year.
The renovations and preparation work took just over two years to complete. The listed buildings date back to the 1750's and it was vital that expert renovation and conservation works be undertaken throughout the project. Most of the distillery inhabits the Georgian stables and has revitalised these old structures providing much needed renovation and upgrade works to help restore them to their former glory and provide a new functionality to these disused structures which will safe guard their future.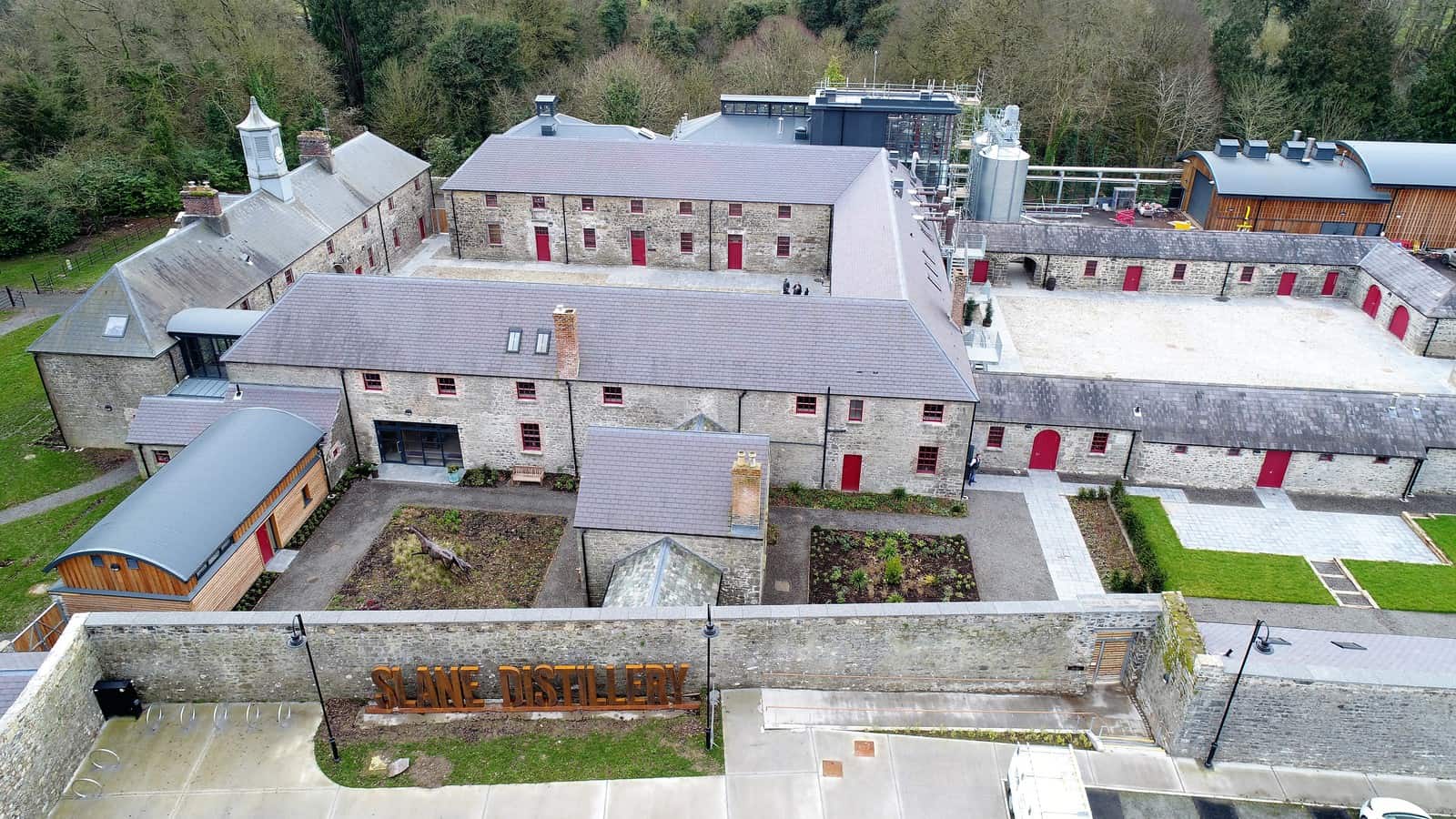 Furthermore, additional buildings have also been built to the rear of the site to house the larger process equipment and distilling vessels as required for a state of the art modern whiskey distillery.
Seamus Duggan, Duggan Brothers Joint Managing Director said: "We are delighted to have handed over this significant project at Slane Castle, whilst the project was demanding at times our team's commitment to working collaboratively ensured the project was delivered successfully and to the highest standards possible.
We thoroughly enjoyed having the opportunity to work on such a prestigious project and look forward to seeing all future successes at the distillery and visitor centre".
The Slane estate is an ideal location for the distillery which has been designed to be as sustainable as possible. Barley will be grown on the estate land and water will be fed from the River Boyne. The waste hot water generated by the stills will be piped across to heat the castle itself